glorifying god by coming to jesus, growing in jesus, and sharing jesus!
Our mission is to glorify God; and as the Holy Scriptures declare, to do the work of God, individually and corporately, as a family, in love, in prayer, by the power of the Holy Spirit, calling sinners into God's family and a living personal relationship with His Son Jesus Christ by believing in Him and in His work at the Cross and the Resurrection. Then by prayer, fellowship, encouragement and Biblical instruction, empowering and freeing God's family for works of service according to the Spirit's gifting and leading, to the building up of our church family and the good of our community.
Highlighted are some of our next events coming up. There is always something going on; events and ministries all done to the Glory of God and for the purpose of furthering the Kingdom, and sharing the Gospel of Jesus Christ.
AWANA Kids Club returns @ 6:30pm
Avalanche Jr High Winter Retreat
Avalanche Jr High Winter Retreat
​
​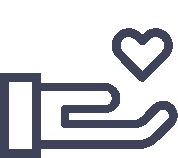 "Whoever is generous to the poor lends to the Lord, and he will repay him for his deed."